Greater Dallas Youth Orchestra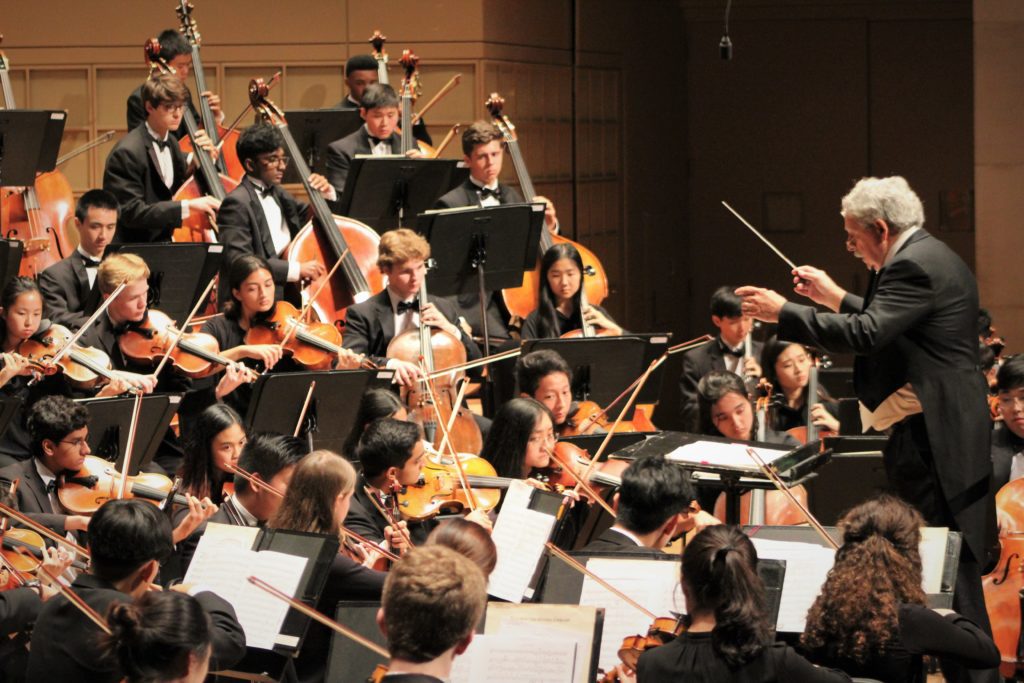 The GDYO is the most advanced orchestral ensemble in the program. A full symphony orchestra, it is comprised of 110 string, woodwind, brass, and percussion players who are high school seniors or younger. The GDYO is "one of Dallas' treasures" according to Scott Cantrell, classical music critic for the Dallas Morning News. Directed by Maestro Richard Giangiulio, the GDYO performs four concerts annually at the Meyerson Symphony Center.
Repertoire
Programs include a variety of music – Baroque, Classical, Romantic, Impressionistic, and Modern. The GDYO repertoire includes major orchestral works such as de Falla's Three Cornered Hatt Suite, Respighi's Feste Romane, Gershwin's American in Paris, Mahler's Totenfeier, and Saint-Saens' Symphony No. 3 in C-minor, "Organ".
Listen to the GDYO
Holiday Magic
Each December, the GDYO performs a "Holiday Magic" concert with the Children's Chorus and Youth Chorus of Greater Dallas. This opportunity allows musicians and audience members to experience great choral masterpieces such as Vivaldi's Gloria and Vaughan Williams' Fantasia on Christmas Carols.
Soloists
Each season, famed international soloists such as violinist Chee-Yun, violinist Maria Schleuning, hornist Gregory Hustis, and pianist Alessio Bax perform, and organist Bradley Welch with the GDYO. These artists enlighten and inspire GDYO musicians and audiences alike.
Competition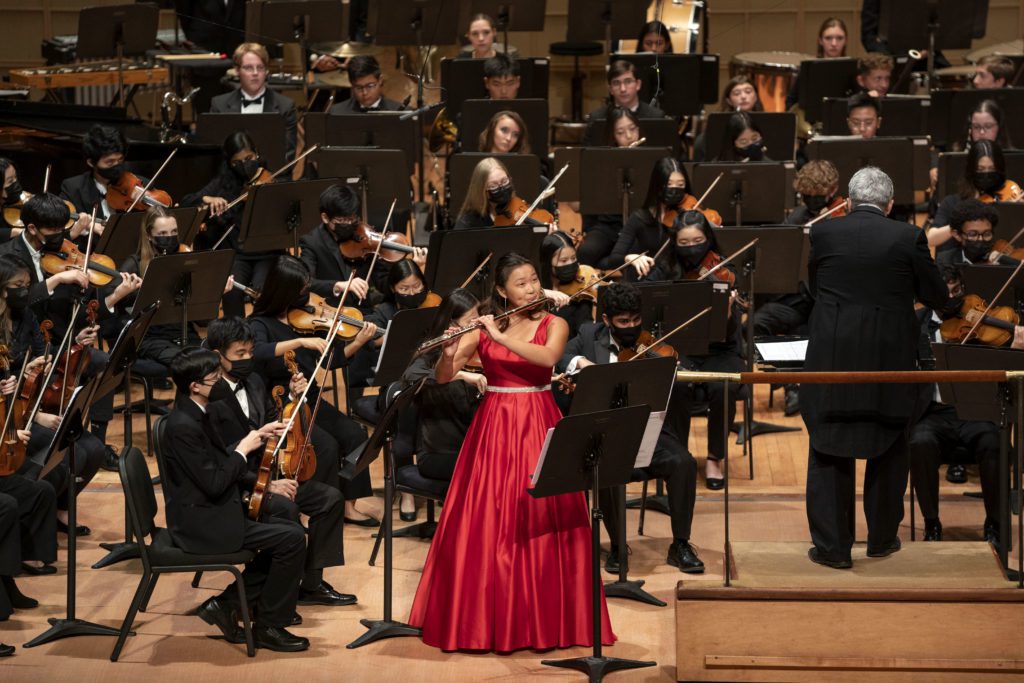 The annual GDYO Concerto Competition cultivates solo performance. Dallas area professional musicians judge orchestra members. The winners receive an opportunity to solo with the GDYO during the March concert and are featured on the concert poster and other advertisements.
GDYO and DSO
The GDYO maintains close ties to the Dallas Symphony Orchestra (DSO). Members of the DSO and other local musicians serve as coaches for GDYO sectionals. Assistant Conductor Karina Canellakis has been a frequent guest. Former Music Directors of the DSO Andrew Litton and Jaap van Zweden have rehearsed and guest conducted the ensemble as has current Music Director Fabio Luisi. In January 2013, the GDYO Joined the DSO for a Performance for the Radio Show From the Top.

International Tours
Since 1994, the GDYO has had many highly successful international tours. The GDYO has toured France, Germany, Poland, and The Czech Republic and has been to China twice. The goal of the GDYO is to tour internationally every three to four seasons.
Rehearsals And Requirements
GDYO rehearsals take place during the season on Sunday evenings at the Sammons Center for the Arts, from 5:00 to 8:30 pm.
Members of the GDYO are in 12th grade or younger.