Flute Choir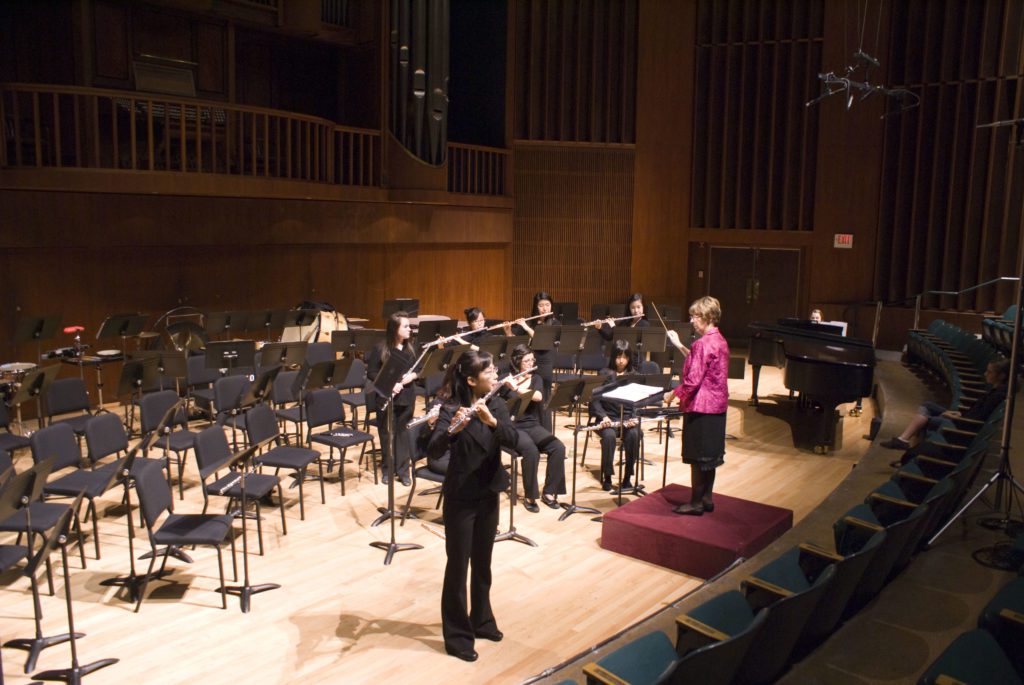 The Greater Dallas Youth Orchestra Flute Choir was formed in 2008 to provide music education and performance opportunities for a flutists who have demonstrated musical ability. Each spring before a panel of judges, talented flutists audition with scales, solos and orchestral excerpts.
The GDYO Flute Choir performs three concerts annually, as well as at the GDYO Holiday Concert at the Meyerson Symphony Center and sponsors a solo competition for its members, with a prize of soloing with the GDYO Flute Choir in concert.
During the last decade the GDYO Flute Choir has the distinction of performing at three National Flute Association conventions: Anaheim, CA, New Orleans, LA, and Minneapolis, MN. In addition, the GDYO Flute Choir has commissioned and premiered a number new works by local composers, Mary Alice Rich and Anna Laura Page; flutists, low flute specialist, Chris Potter and Australian flutist, Samantha Cooke; and California composers, Daniel Kessner and Deborah Anderson. The GDYO Flute Choir has commissioned a 2020 work by the talented young composer, Kevin Day.
Listen to the Flute Choir
Rehearsals
The Flute Choir rehearses at Willow Bend church in Plano on Sunday's from 2:30pm – 4:30pm.
Members of the Flute Choir are in 12th grade or younger.